A United Church of Christ
1800 North Broadway, Escondido, CA 92026
(760) 745-3320,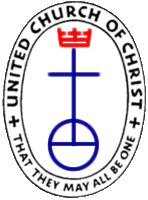 Staff Hours:
9:00 A.M. to 1:00 P.M.
Monday through Friday.
Not open to the public during the pandemic.
For Pastor's
Monthly Message
​
Location:
1800 North Broadway
Escondido, CA 92026
Phone: (760) 745-3320
Website:
E-mail:
Please call the office for church-related information.
Click the middle of the sun for VBS information.
Our Power-lifting Pastor!
It is a goal of FCCE to able to offer you pastoral presence and prayers when you need them. In times of sickness or hospitalization, please contact the church office and let us know how we can best be with you.
See the new addition
to our campus!