A United Church of Christ
1800 North Broadway, Escondido, CA 92026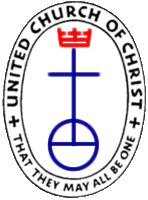 Pastors' Message for




January 2022
How many of us are looking forward to a new year? Quite frankly speaking, I don't know what the new year will bring us. This pandemic is still a big part of our lives. Our world has not fully healed from 2020. I believe that we are still healing through these tumultuous times.
But yet, there is a glimmer of hope in our world. Despite all the troubles, we still are finding ways to rebuild our communities.
I am always encouraged to witness how our church responded to changes. We have learned how to adapt to new ways of worshipping whether it's inside or out. We have taken the time to listen to all of your responses through an all-church survey or by conversation around the coffee table during fellowship hour. I find there is more power in listening than in speaking. I see that our congregation has transformed over the years to a community that listens more than speaking. We are listening to the issues that are contextually relevant to our greater community.
Despite the differences that we may have, we take the time to listen and find the commonality in all of us. This common ground is firmly established in our covenantal faith in Christ. In Christ, we are a new body that reflects care, empathy, endurance, patience, and wisdom.
I pray that we continue to grow within our hearts so that we can continue to shape this troubled world.
Pastor Holgie