A United Church of Christ
1800 North Broadway, Escondido, CA 92026
(760) 745-3320,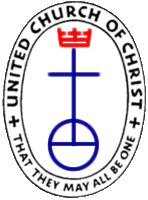 Pastors' Message for




June 2021
We have all learned that June 15th is the day when restrictions from the color tiers will end in our state. There is excitement in the air where people are happy to go back to the "normal." Restaurants are hosting more people indoors and out. Movie theaters are allowing more people in to watch the latest Hollywood films. Disneyland and Legoland are filled with a joyful presence. Churches are hosting more indoor services. We have gone through a year of trying new ways of connecting with people whether it's through livestreaming or outdoor, parking lot services. I am happy to be indoors, worshipping together in our beautiful sanctuary. Fellowship with food and coffee will be served on Sunday June 19th.
Our congregational meeting will take place on Sunday June 27th at full capacity. We are also making steps to plan for our summer Vacation Bible School, which will take place in August before a new school year begins.
I ask that as we begin to re-open all, we take a moment to pray. Let us pray out of a heart of gratitude that all of us have been healthy and safe this past year. Let us be thankful that our leaders have listened and followed guidelines from the County as opposed to making abrupt decisions along the way.
Proper listening with wisdom allows us to be here in the present, as a safe and secure community. I will fully understand if you continue to wear a mask during worship after June 15th. We will continue to sanitize and offer hand sanitizer stations during worship and fellowship so that you all continue to feel safe. I will always continue to be your Shepherd in this new time of transition. I see that the rest of 2021 will be a year of healing for our congregation, city, and our nation.
This past year, we have gone through so many trials as a community. It will take some time to get back to the rhythm of social connection. Maybe the first step is to become comfortable with handshakes? Maybe another step is to be
comfortable taking bread and cup from our communion table on Communion Sundays? Maybe the biggest step is becoming more patient in the idea that healing will take more time? Whether it takes three months or the rest of the year, I will continue to lead you all.
Blessings,
Pastor Holgie