A United Church of Christ
1800 North Broadway, Escondido, CA 92026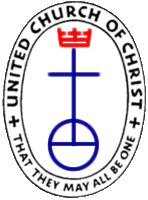 There is no face-to-face youth ministry until further notice.
A Time with our Children
"Sunday Gathering Experience"
We have class sessions for both primary aged children and upper elementary age. Lessons are based on the scripture being used as the basis for the sermon their parents are hearing in the service. Children receive a children's message during the service and then are excused to study in their age group classes. They rejoin their parents in time to take part in the community singing of the "Alleluia."
There is also child-care available during service for babies through three-years old.
​
One exception is Communion Sunday (the first Sunday each month) which will also be an inter-generational family Service. The children will stay with their families for the entire service.
nursery available during
10:00 A.M. service
A CPR/First Aid Certified nursery attendant is available during the worship hour from 10:00 -11:00 A.M.