A United Church of Christ
1800 North Broadway, Escondido, CA 92026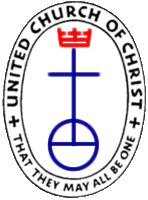 While in the midst of our national COVID19 pandemic,
please join us every Sunday at 10:00 A.M. in-person in the sanctuary,
by streaming Facebook, YouTube,

or Zoom

in celebrating the resurrection
of the Lord Jesus and our promise of life everlasting!
Staff Hours:
9:00 A.M. to 1:00 P.M.
Tuesday, Thursday, Friday.
Not open to the public during the pandemic.