A United Church of Christ
1800 North Broadway, Escondido, CA 92026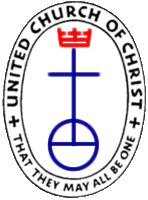 Dear Members and Friends,
I am grateful that our community has reconnected in-person on our beautiful campus. We tried a variety of ways to connect with all of you during the pandemic. For a time, we worshipped in our parking lot. We have also connected with many of you through our livestreaming services. Back in April, we gathered in our sanctuary for the first time in a year. I remember that Sunday as a day of great celebration! Most of all, I am thankful that all of us have been healthy and safe during this period. But as we look forward into a new year, we will face certain financial challenges that bring fear and worry over the future of our congregation. I can hear us say, "We don't have the energy. We don't have enough people. We don't have the money."
Our stewardship theme this year is: "Hope: Looking at the Horizon View." This congregation has a story to tell. It's a story of resilience, compassion, and hope. We have hope that God has a plan for our church. Therefore, we have masterplan team that will help us discern and make the next steps for our ministry. We will be patient together in our discerning. Most of all, we will trust in God and in our partnership with one another in a Spirit-filled community. With this goal in mind, we will plan our budget for 2022. In order to develop the budget we need to hear from all of you. The amount that is pledged for 2022 will determine how FCCE will be able to carry out our mission to serve our members and the greater community.
Enclosed you will find a pledge card that we ask you to fill out and bring to the church service on November 21st, Stewardship Sunday. If you are unable to attend, the card can be dropped off in the church office or mailed. (Please contact the church office to pick up a pledge card.)
We are all in this together, and with God's grace and love, your support will enable us to navigate the uncertain times ahead. We are praying for a meaningful Advent Season and a safe and prosperous 2022.
Blessings in Christ,
Pastor Holgie