A United Church of Christ
1800 North Broadway, Escondido, CA 92026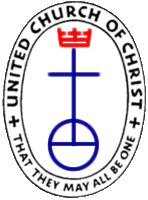 The Rev. Holgie Choi,
Pastor
Pastor Holgie Choi was installed as the called pastor of First Congregational Church of Escondido on Sunday, January 29, 2017. The celebration was both meaningful and awesome with participants and attendees from the congregation, several local churches, and from the Southern Association of the Southern California Nevada Conference, United Church of Christ.
Cynthia Poole,
Minister of Music
Cynthia directs the Chancel Choir and Chancel Handbells and coordinates other musical activities in the congregation. She is retired from Palomar College, where she was a counselor and professor of music. She graduated from St. Olaf College in Northfield, Minnesota and later earned an M.A. in counseling from San Diego State University.
Norma Vasquez
Administrative Assistant
FCCE welcomed Norma Vasquez as the new office administrator on Wednesday, February 24, 2021. Norma has many years of office and business experience. Norma will be in the church office on Monday-Friday from 9:00 A.M. to 1:00 P.M.
​
Norma lives in Escondido with her husband, Francisco. She has three grown children. Her oldest son is a District Manager with Home Depot. Norma's youngest son recently became a U.S. Marshall, and will be stationed in the U.S. Capitol Building in Washington D.C. Norma's daughter is a registered nurse living in Tampa, Florida.
​
Norma has many hobbies, but her passion is volunteer outreach to the community. She has volunteered for the past five years with the San Diego Polanski Children's Center. Norma loves to knit and crochet. She routinely makes blankets and distributes them to homeless persons living on the streets. She also volunteers with, Rachel's House, a center that provides a safe, sober environment for women with few or no resources. Norma also loves cats.
We are blessed and eager to have Norma join our FCCE church family. We encourage you to stop in and say hello when on campus.