A United Church of Christ
1800 North Broadway, Escondido, CA 92026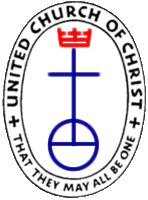 Pastor Holgie
campus Updates
​
FCCE friends:
Last Sunday, we celebrated in worship another Stewardship Sunday. Based on the UCC calendar, Stewardship Sunday was scheduled to be on November 14th. We celebrated it on Sunday the 21st, to coincide with Thanksgiving week. This is a reminder to all of us of the blessings that God has given to our congregation. The gifts that we give reflect the gratitude we have for God's blessings. I would like to thank all of you for your gifts and pledges for another successful Stewardship campaign. Our stewardship planning team made up of Carolyn Hammock, Cynthia Selbrede, and I will give all of you an uplifting update on Sunday, December 5th.
​
​
Sunday November 28th: First Sunday of Advent (Hope)
Join us for a "Hanging of the Greens" worship service at 10:00 A.M. We will hear readings, sing our traditional Advent hymns, and decorate the sanctuary. Fellowship will follow in the courtyard after service.
Blessings - Rev. Holgie
If you missed Stewardship Sunday, you can always send in your pledge card to the church. If you don't have a pledge card, we can always mail you one. Our church office hours are Monday-Friday 9:00 A.M. to 1:00 P.M.
If you have questions or concerns, please reach out to me either by email or text (203) 464-7443. I will respond in the time frame of 9:00 A.M. to 5:00 P.M. on these days Tuesday, Wednesday, Thursday, Saturday and Sunday. Mondays and Fridays are my sabbath days.
​
Blessings, Rev. Holgie
​
The current Angel Wings Cards theme is Falling Into A New Season, Halloween & Fall. All-year-round cards are available as well. Fall and Thanksgiving cards will be on sale November 14th. Cards are available in the church office during the week. Any questions, contact Tina Talley.
to go to the Givelify page for information and instructions on how to simplify your giving.
The office hours are 9:00 A.M. to 1:00 P.M. Monday through Friday. Please call Norma if you need information regarding campus activities.
​
Grace and Peace, Pastor Holgie