A United Church of Christ
1800 North Broadway, Escondido, CA 92026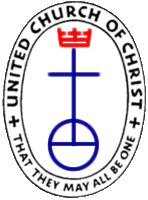 Pastor Holgie
campus Updates
Masks are required while on the FCCE Campus. Thank you.
FCCE members and friends.
On Sunday, January, 16, we will recognize the words of Rev. Dr. Martin Luther King Jr. through our worship liturgy and praise. This is also an important Sunday where members of the Welcoming Task Team will host one last open forum on the proposed new church covenant during our worship service.
I know that we all had an open forum on this back in October. But, it is important for us to gather one last time to acknowledge, listen, and share questions that still remain on this new covenant. More importantly, we need to pray together as one congregation trusting that the Holy Spirit will guide us in this transition.
Do you have any questions or concerns on the new proposed covenant? If you do, you can email me your question. I will read it during the forum, but will keep it anonymous to protect your identity and respect the spirit of the question. We want to honor all your concerns and questions.
In this time, I ask that we all take extra steps to protect one another from getting sick. If you feel ill, please stay home and rest. You can always connect with us on Sunday mornings through our live streaming service on our church Facebook account.
We will keep you posted on any changes we make in our gatherings. As for now, we will continue to meet on Sunday mornings in the sanctuary. Fellowship will be held outside in our courtyard.
Congregational Meeting is Sunday January 30th after worship service.
​
Blessings, Rev. Holgie
Angel Wing cards are available in the church office during the week. Any questions, contact Tina Talley.
to go to the Givelify page for information and instructions on how to simplify your giving.
The office hours are 9:00 A.M. to 1:00 P.M. Monday through Friday. Please call Norma if you need information regarding campus activities.
​
Grace and Peace, Pastor Holgie