A United Church of Christ
1800 North Broadway, Escondido, CA 92026
(760) 745-3320,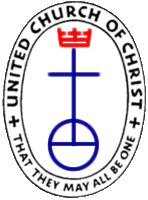 Pastor Holgie
campus Updates
Friends of FCCE,
​
Sunday June 6th is Communion, you will need to bring your own Elements. Starting July 4th we will resume providing the Elements.
​
On June 13th, We will honor those members who have passed away during the past year, and for those who have roses in the Rose Garden Labyrinth we will do a public dedication after worship.
On June 20th Fellowship will resume after worship.
On June 27th the Congregational Meeting will be after worship.
​
Heads Up: The Book Study will begin the first week of August for the young people and their friends. The book title will be: "We Aren't Broke" Author Mark Eldson. If interested please email or call Pastor Holgie by June 27th.
More information to follow in the coming weeks regarding the new CDC guidelines for our campus
​
We need lectors for each Sunday. The sign-up list is at the table in the narthex or you can call Maureen to volunteer.
If you received a rose for Mother's Day, could you please return the vial that held the water to Maureen Gates or to the church office.
​
​
The COVID 19 pandemic has increased the need to stay in contact with those we care about. Sending a personal card with your special message helps to bridge the gap of social distancing. Angel Wings cards can be purchased by calling Tina Talley (760-310-6158 or 760-741-2199). She will set up a time and place to meet for you to "shop"--her house or yours, a park, or the church parking lot!

Remember that your purchase of Angel Wings cards supports the work of our church!
to go to the Givelify page for information and instructions on how to simplify your giving.
The office hours are 9:00 A.M. to 1:00 P.M. Monday through Friday. Please call Norma if you need information regarding campus activities.
​
Grace and Peace, Pastor Holgie