A United Church of Christ
1800 North Broadway, Escondido, CA 92026
(760) 745-3320,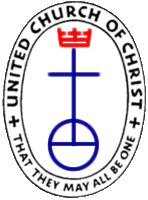 As of now, the church will continue to follow the guidelines from our state leaders and officials. Therefore, until further notice, these groups will not meet face-to-face.
Companions in Christ (CIC)
CIC is a group of women who meet for study, spiritual growth and sharing. The group meets 2nd and 4th Tuesday evenings, 6:30 – 8:00 P.M., in the conference room for study and discussion. A new study will begin January 28, 2020. We will be using the Still Speaking Bible Study on the Gospel of Luke. If you are interested in joining this study, please talk with Diana Augspurger or Barbara Haines. Or, contact the church office for additional information: (760) 745-3320.
We welcome new participants in the series.
​
Meets the first Wednesday of every month at different locations. Usually includes an informative program, or just meet for lunch and fellowship.
​
​
Material Aid meets in Plymouth House, at 9:30 A.M. on the third Wednesday of the month. We make layettes for newborns. Come join us!