A United Church of Christ
1800 North Broadway, Escondido, CA 92026
(760) 745-3320,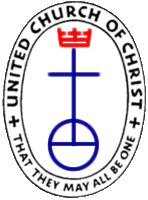 April Showers-A Promise of May Flowers
Well my friends, Spring has arrived in Southern California. The weather has brought us some much needed rain and the mountains and hillsides have once again turned green. The Lord has begun the yearly washing of the world and the baptism of all life on Earth. It is hard to not feel rejuvenated and energized, both spiritually and physically. Especially when you feel the rain on your face and smell the plants and trees returning to life.
Here at First Congregational Church of Escondido (FCCE) we are also in the process of washing away this past year's dust, while rejuvenating and re-energizing our congregation. April brings with it not just pretty flowers and unlimited possibility for growth, but also a chance to start anew. The return to our sanctuary for Sunday morning service is an absolute blessing and couldn't be more appropriately timed. But as with all things, this too must be done with caution and safety at the forefront of our minds. Together we will beat COVID-19 and with the help of our Heavenly Father we will return to our lives, our friends, and our families.
I look forward to seeing the inside of our beautiful sanctuary once again. And I look forward to sitting (socially distanced) with you all, to enjoy a wonderful worship experience together. Let us not forget that everything is a part of God's Plan, and that He places no hurdle too high or river too wide for us to not to be able to jump or swim back into His loving arms. As He has given us the April rains to wash away the sin, He will also give us May flowers to restore the feeling of love and the promise of life eternal.
Gary Patterson
Moderator