A United Church of Christ
1800 North Broadway, Escondido, CA 92026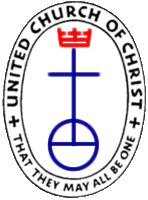 "And hope does not put us to shame, because God's love has been poured out into our hearts through the Holy Spirit, who has been given to us."
Romans 5:5
January reveals a clean slate, a new calendar with 365 days beckoning each of us with HOPE for our global community, our loved ones, our country, and our church. I am not a fan of New Year resolutions, but I do understand the power of setting personal goals. Goal setting is a motivator to accomplish things hoped for in our daily lives. It is also a core value for success.
In 2021, our church leaders spent numerous hours in ministry team meetings, vision workshops and leadership retreats. We brainstormed and shared our hopes and dreams for the future of First Congregational Church of Escondido. The Visioning Team shared those goals with the church back in November. The top short-term goals included creation of a Master Plan, updating our church website, and discernment of the next steps in the Open and Affirming process.
The Master Plan process is underway with the invaluable leadership of Kurt Hunker. The FCCE website update and relaunch is planned to be complete by the end of February. The next steps in discernment for the Open and Affirming process will take place this month. A letter from the Welcoming Task Force was sent to all members in late December. The letter included the proposed amended church Covenant. An Open Forum will be hosted on Sunday, January 16, 2022, to further discuss and explore what it means to be an Open and Affirming congregation.
Our Annual Congregational meeting will be held on January 30, 2022. At that meeting we will present the 2022 operating budget, as well as the proposed amended church Covenant for approval and adoption. I encourage every member to attend this significant meeting in the life of our church.
The New Year is full of promise to achieve our goals at FCCE. God's love has been poured into our hearts. The Holy Spirit is leading us into the horizon with Faith, Hope and Love.
Yours in Service & Gratitude,
Sheree Dohanyos