A United Church of Christ
1800 North Broadway, Escondido, CA 92026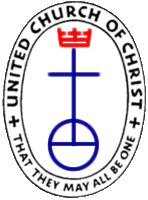 For I know the plans I have for you," declares the Lord, "plans to prosper you and not to harm you, plans to give you hope and a future. Jeremiah 29:11 NIV.
The Horizon View: looking beyond the messy details of our daily challenges to plan for the future. Pastor Holgie introduced this concept in our Visioning Workshop and Master Plan Forum on October 23-24. Both events sparked honest conversations about our obstacles and vulnerabilities as a church in 2021. We learned that many churches are struggling with financial constraints, declining membership, not enough volunteers, facilities maintenance, and unused land. The Covid-19 pandemic continues to highlight and expose the challenges that all faith communities face.
The Good News is that there is HOPE on the horizon. The Visioning Workshop gave each ministry team the opportunity to define their goals and dreams for service into the future. We will share those goals and dreams with the Congregation in early November. The Master Plan Forum was open to all church members. Participants were invited to write their ideas on post-it notes. Many creative ideas, hopes and dreams were expressed for the use of our church campus. The Master Plan Core Team will be working together to examine these ideas and report back to the church on a regular basis.
The new reality is that church as we have known it will change in ways that were unthinkable 100, 50, 25, 10, 5, or 2 years ago. God has promised a Horizon View to his people. Plans to prosper us, not to harm us, plans to give us hope and a future