A United Church of Christ
1800 North Broadway, Escondido, CA 92026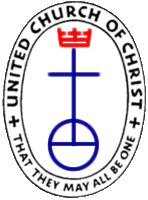 Interfaith Community Services
We always welcome the following items for the ICS pantry: new personal hygiene items for women, men and children, baby items including baby wash, lotion, and diapers. The Make it a Home initiative needs kitchen/bathroom towels, cleaning and laundry supplies. A complete list is available in the Narthex, or call the church office.
Family and Self-sufficiency and Supportive Services
​
The Family Self-Sufficiency Program provides intensive and customized case management to a diverse population of families and individuals. Through weekly or regular meetings, and with the guidance of their Case Manager, the family or individual work to improve their self-sufficiency. Through case management, individualized goals are identified, prioritized and then plans are created to achieve independence and stability.
Clinical and Behavioral Health
​
Interfaith's Behavioral Health and Recovery programs work to improve the mental health and wellness of North County's community members. Interfaith provides a variety of services including individual, group, couples and family counseling to clients enrolled in our complementary housing and social service programs. Interfaith also provides sobering services and housing to help individuals successfully break the cycle of addiction.
Vocational Development
​
Interfaith assists clients in their pursuit of self-sufficiency by helping them research, prepare for and retain stable employment. After assessing a client's needs, volunteer vocational planners and employment services staff work with clients one-on-one to set employment goals and objectives through a customized plan. Clients meet with staff regularly to work through each step of their plan, receiving the direction and encouragement they need to succeed.
Services available to clients include:
*Career assessments and employability tests
*Resume and online application preparation
*Interview preparation and self-esteem mentor ing
*Job search assistance
*Advocacy to resolve legal issues affecting employability
*Filing for unemployment/CalJOBS
*Researching and/or applying for school and training opportunities, financial aid, scholar ships and grants
Historical Note:
​
Interfaith was founded in 1979 by a handful of diverse faith communities who mobilized to meet the increasing need for assistance in our community. Today, hundreds of congregations have joined their ranks to make up Interfaith's incredible membership network. Through this membership, Interfaith is built on an incredible grassroots network of support in every corner of the North San Diego County Community.