A United Church of Christ
1800 North Broadway, Escondido, CA 92026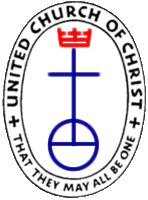 Friends:
Due to the current COVID 19 policies of the church that have caused us to meet for services outside for the rest on the year, the Men's Wednesday night Bible study (which meets in the library conference room) will not meet this Wednesday (December 15) as originally planned. We will pick up again in January and just go one later session in June to complete our study. Below is a revised schedule for our video series study of the Gospel of Luke.
I hope to see you all when we resume with our study on January 5, 2022.
Wishing you all and your families a Merry Christmas
THOMAS E. GALYEAN
The Wednesday Night Men's Study will return this fall for its twenty-first year. All men in the church are cordially invited. This year we will go back to basics and study the Gospel of Luke. We will be using the Life Change Bible Study series book entitled "LUKE: Discover how Jesus responded to people like us."
During each lesson we will watch the corresponding verses from the Visual Bible video production of the Gospel of Luke, (as we did previously with the Books of Matthew, John and Acts in the past).
Our first lesson will begin on September 15, 2021. We will meet in the conference room at 7:00 P.M. for dessert and fellowship, followed by the study which should end by 8:30 P.M. We will be meeting on average two Wednesdays each month from September through the first week of June 2022.
If you wish to order a copy of the study guide book (at a cost of about $10.00), please call Tom Galyean, at (760) 741-6657, or (619) 889-7591, or the church office. If you wish to see what our sessions are like, feel free to just show up September 15 for dessert and watch the video with us.
​
Filmed in Morocco, this stunning word-for-word visual rendering brings the Gospel of Luke to life! Based on the latest archaeological, cultural, and textual findings about first-century Palestine, its vivid chronicle of Jesus' teachings, miracles, death, and resurrection will transform your understanding of Christ's time on Earth.
09/15/21 Lesson 1: Part 1 Galilee, Overview: Introduction-Mary's Song, Pages 17-29, Luke 1:1-1:56
10/06/21 Lesson 2: From John to Jesus, Pages 30-41, Luke 1:57-3:6
10/20/21 Lesson 3: The Preparation, Pages 42-54, Luke 3:7-5:16
01/05/22 Lesson 4: Galilean Ministry Begins, Pages 55-64, Luke 5:17-6:49
01/19/21 Lesson 5: Kingdom People, pages 65-71, Luke 7:1-7:50
02/02/22 Lesson 6: Part 2 Journey, From Town to Town, Pages 73-77, Luke 8:1-9:9
02/16/22 Lesson 7, With Great Authority, Pages 78-89, Luke 9:10-10:24
03/02/22 Lesson 8, On The Alert, Pages 90-98, Luke 10:25-11:53
03/16/22 Lesson 9, Parables and Teachings, Pages 99-108, Luke 12:1-13:9
04/06/22 Lesson 10: The Way to Life, Pages 110-116, Luke 13:10-15:10
04/20/22 Lesson 11: The Son of David, Pages 117-126, Luke 15:11-17:19
05/04/22 Lesson 12: Questions, Pages 127-136, Luke 17:20-19:27
05/18/22 Lesson 13: The End Approaches, Pages 137-153, Luke 19:28-21:36
06/01/22 Lesson 14: Arrest, Trial and Death, Pages 154-166, Luke 21:37-23:25
06/15/22 Lesson 15: The Resurrection and Ascension, Pages 167-179, Luke 23:26-24:53