A United Church of Christ
1800 North Broadway, Escondido, CA 92026
(760) 745-3320,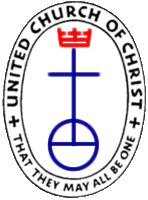 Mission and Social Justice
Mission and Social Justice
This mission will continue to operate
as this need has been heightened by COVID 19
​
The Mission and Social Justice Team is delighted to announce a new partnership with the Foundation Matthew 633. This nonprofit foundation has an established track-record of managing a very productive food distribution operation in Escondido. Through an agreement with the San Diego County Food Bank, Matthew 633 receives food donations from Vons. They provide the food, at no cost and with no qualifying restrictions, to people in Escondido, many of whom are working poor and needy families. Patricia Taylor, the founder and director of Foundation Matthew 633, will be launching a new endeavor with FCCE that will operate on Monday and Friday each week, from 10:00 A.M. to 11:00 A.M. at Plymouth House. Please spread the word and help us welcome Patricia to our FCCE network of caring for our neighbors.
The Third Annual Backpacks for Freedom Event was October 20, 2019 in Fellowship Hall after the Sunday service. Many organizations joined to help fill 100 backpacks (donated by Costco) with toiletry, clothes, and comfort items. Also included were full-size shampoo, body wash, conditioner, toothbrush, toothpaste, loofah or wash cloth, socks, combs/small brushes, hair ties, pen, notebooks, and face wipes. FCCE worked with the Escondido Police Department, Alabaster Jar, and local teen centers to distribute backpacks to the victims of human trafficking and exploitation.