A United Church of Christ
1800 North Broadway, Escondido, CA 92026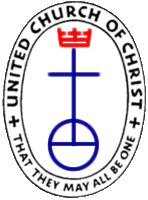 The Jubilean Mysteries Unveiled
by Jonathan Cahn
Pastor Holgie and the Christian Education and Spiritual Growth Team, will hold a study of the book, "The Oracle-The Jubilean Mysteries Unveiled", by Messianic Jewish Rabbi Jonathan Cahn. The book describes the Jubilean Code (from Leviticus 25) and its traditional Jewish practices and traditions relating to the return of transferred ancestral lands of Jews, back to each original owner (or their descendants) which occurred in Israel every 50th year, called a Jubilee year, until the Romans destroyed Jerusalem and exiled Israel to the rest of the world in 70 AD.
The Oracle details proven historical facts establishing the progressive fulfillment of many old testament prophesies regarding the return of the Israelites to the holy lands, which fulfillments actually occurred to date (or seeded other prophetic events subsequently fulfilled) in each of the Jubilee years of the 19th, 20th, and 21st Centuries.
The first set of four Sunday classes, will be held October 31st through November 21st (and each will be repeated by Zoom sessions). Those four classes, covering the first third of the book, will be supplemented with video productions. The topics will be:
1. the initiating prophetic events occurring in the Jubilee year of 1867, setting the stage for the ability of Jews to buy land in the holy lands and come back home, and creating the first real hope of a future national return; and,
2. the occurrence of numerous proven prophetic events occurring in the Jubilee year of 1917 (and World War I) establishing the legal right of Jews throughout the world to return to the Holy Lands (and seeding other prophetic events regarding Israel's promised return). Other classes covering the rest of the book will start in early 2022.
Please sign up with:
Tom Galyean,
phone (619) 889-7591;
Sharon Disney,
phone (760) 822-2567.
The book should be available for $12 or less.