A United Church of Christ
1800 North Broadway, Escondido, CA 92026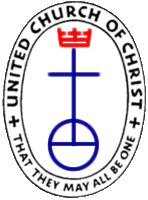 Ongoing ministries
and Ministry Partners
This is an ongoing ministry as it does not conflict
with COVID 19 pandemic restrictions.
The holiday season is upon us and if you're planning to do any Christmas shopping on-line, please consider shopping on the AMAZON SMILE website so that a percentage of what you spend will be donated to the church. Amazon Smile has the same merchandise as the normal Amazon website, but it donates a small percentage of each purchase to the charity of your choice. Use the following link to make it easy to log-in and designate FCCE as your preferred charity. https://smile.amazon.com/ch/95-1809565.
​
If you have trouble with the link, just Google Amazon Smile and it will provide a link to the website, which has a slightly different appearance from the normal Amazon site. When signing in the first time, you will be asked to designate a charity so type in "First Congregational Church of Escondido" as the charity to receive your donations. If you already have a regular Amazon account, the same sign-in info will work on the Amazon Smile website. Then just do your Christmas shopping as usual and a donation will automatically come to the church!
If you have any questions regarding Amazon Smile, call the church office at (760) 745-3320.
​
Masks are required while on the FCCE Campus. Thank you.
The food bank continues to operate!
Our mission is to take care of the basic needs of individuals and families living in the communities of Escondido, California and surrounding areas. Inspired by the words of Jesus Christ in the book of Matthew, we reach out to those who are most vulnerable in order to help them gain stability in their lives. This often begins in the form of fulfilling immediate needs, such as food and shelter. Please see website for more information. This vital community service is now in Plymouth House on Monday and Friday, from 9:30 A.M. to noon.
​
Canned Food Drives will be held throughout 2021 to address food insecurity. All donations will be collected on the Second Sunday of each month.

The canned food will be donated to Interfaith Community Services and Mathew 633
Questions please contact the church office. (760) 745-3320
​
The COVID 19 pandemic has increased the need to stay in contact with those we care about. Sending a personal card with your special message helps to bridge the gap of social distancing. Angel Wings cards can be purchased by calling Tina Talley (760-310-6158 or 760-741-2199). Cards will be available December 5th and December 12th after worship. The office can accommodate card purchases during the hours of 9:00 A.M. and 1:00 P.M. It's a good practice to call the church office ahead of time at: (760) 745-3320.

Remember that your purchase of Angel Wings cards supports the work of our church!
Fellowship hour
will resume on Sunday, June 6, 2021.
Haven House Dinners resumed in May and the schedule is as follows:
July, September, and November,
on the second Wednesday of the month.
Cooking volunteers report at 4:30 P.M. and serving volunteers at 7:00 P.M.
For additional details please call the church office at (760) 745-3320.
The resumption of the following is to be announced.
la paloma
tutoring center