A United Church of Christ
1800 North Broadway, Escondido, CA 92026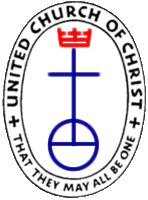 Overview of Activities
and groups
For prayer concerns please contact the church office at: fcce1800@gmail.com, or phone (760) 745-3320
We have many team activities and/or fellowship activities that may intrigue you. You are welcome to check them out and find out what's right for you! Please call the church office at (760) 745-3320 for additional information.
Every Sunday, Traditional Worship, 10:00 A.M.




Communion is served the first Sunday of the month.




Youth Ministry




Congregational Life Ministry Team




Worship & Music Ministry Team




Resources Ministry Team




Christian Education & Spiritual Growth Team




Leadership Ministry Team




Mission & Social Justice Team




Bible Study Every Tuesday




Men's Bible Study Wednesday

as scheduled




1st Wednesday Circle Meeting




Companions In Christ, 2nd Wednesday




Chancel Handbell Rehearsal, Thursdays at 6:00 P.M.




Chancel Choir Rehearsal, Thursdays at 7:30 P.M.
Interested in a First Congregational Church Fellowship Group? Consider becoming a part of the Prime Time Pilgrims who meet monthly for fun, philanthropic and cultural experiences. There are no dues, the cost of membership is your participation and willingness to host one event during the calendar year.
Golden Members are those who have belonged to this congregation for more than 50 years! Their participation over the years has been a blessing for FCCE!